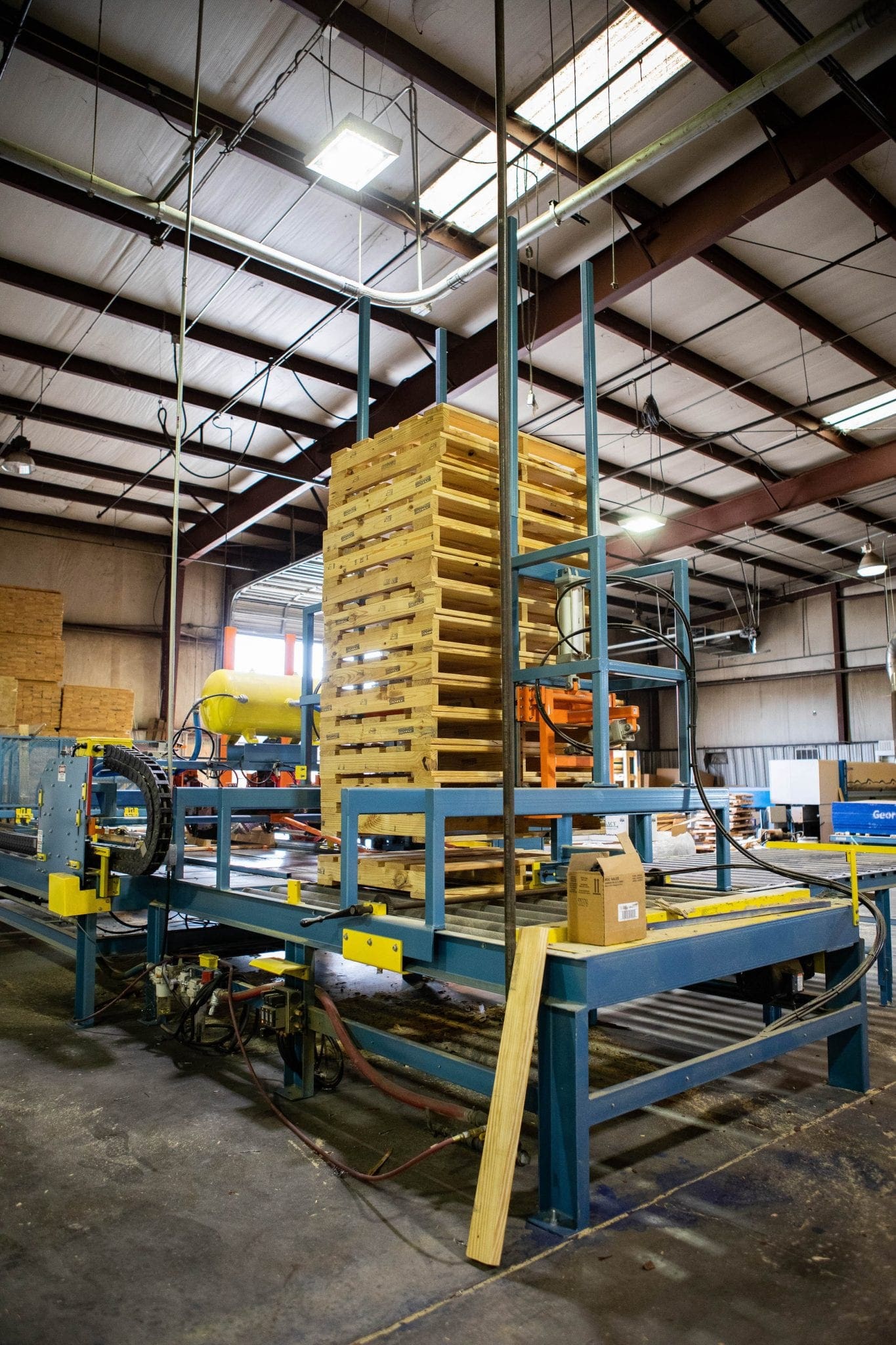 Pallets & Skids
If shipping is crucial to your business, the pallets you choose can make all the difference.  At Lovvorn Lumber, we construct top quality wood pallets and skids.  Using Heat-treated Southern Pine, our long-lasting pallets are safer and stronger than most varieties.    We've been in the industry for 45 years; and have earned the trust and confidence of our customers who need to meet ISPM 15 regulations.
Why use Heat Treated wood?  Heat-Treated Southern Pine is your passport to the global marketplace.  This means our products can be shipped anywhere in the world!  Chemical treatments can lead to possible contamination of the products you are transporting, and can weaken the integrity of the wood.  The spread of wood pests has led to the development and implementation of the ISPM-15 treatment standard.  By heat-treating our pine, we are able to destroy any insects and larvae, reduce the moisture content, and facilitate pallet handling.  While heat-treating is required to meet certain regulations, it has become the preferred choice in the shipping industry today.
Lovvorn Lumber stands ready to help our customers meet any pallet or skid need.